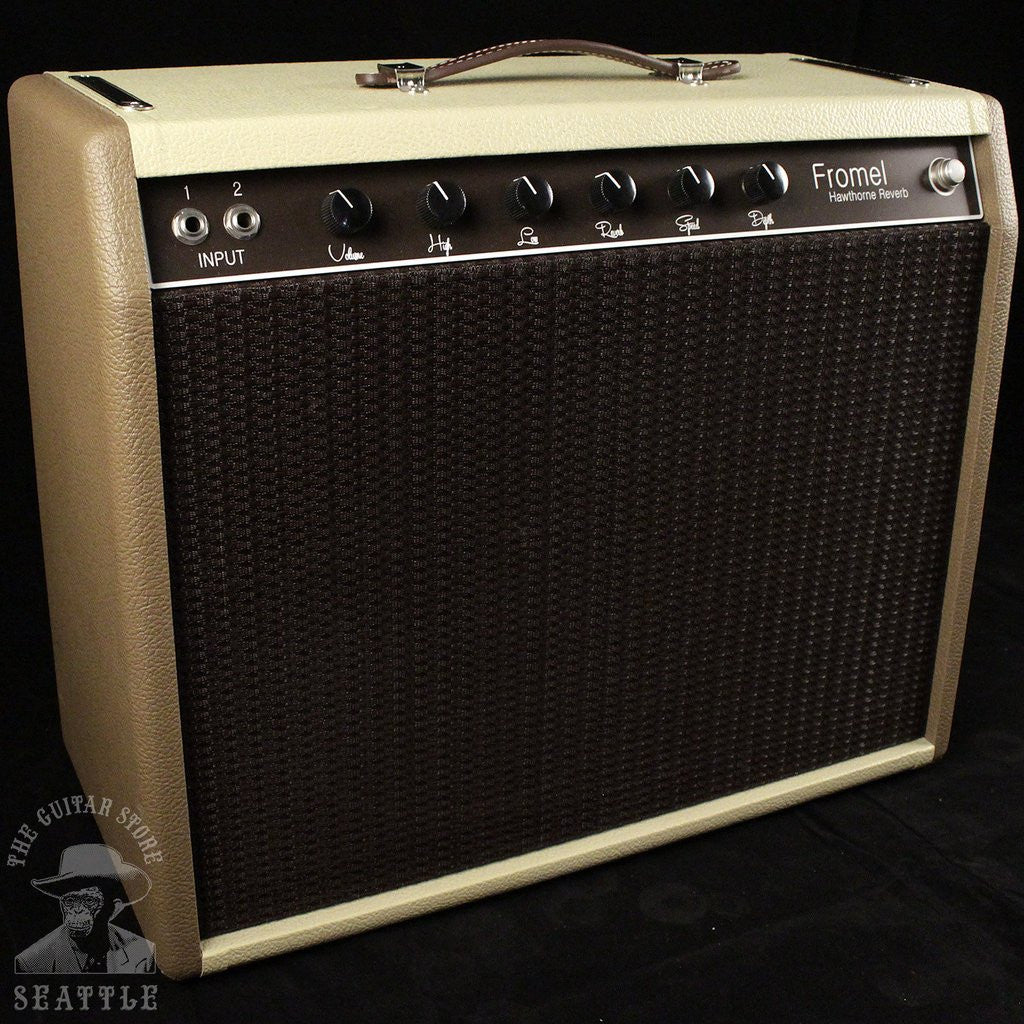 Fromel Hawthorne Reverb in Two Tone Tan
The perfect grab and go amp putting out 20 watts of pure vintage tone, and tube rectified. Features all point to point wiring using top shelf components including Mercury Magnetics transformers. Simple control layout with bias variable tremolo, tube driven reverb and a 12" speaker. Two tone cab, features NOS military grade caps and a re-coned 60 watt Jensen AlNiCo speaker from the 1940s.
This amp is currently built to order and can be customized for your choice of speaker, tolex, etc. Please allow 4-6 weeks for completion and shipment.