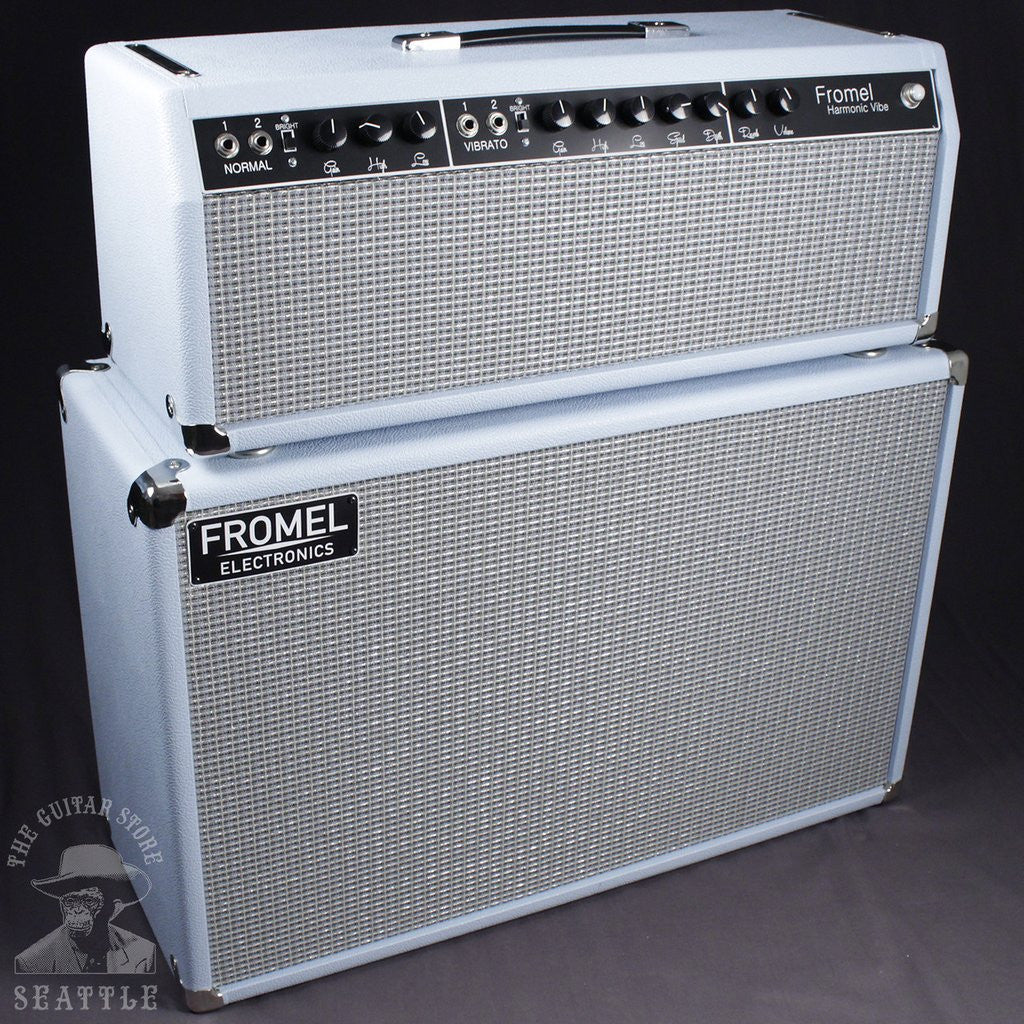 Fromel Harmonic Vibe 50 Watt Head with 2x10" Cabinet in Surf Blue
This amp was inspired by the Brownface Concert with Harmonic Vibrato, the kind that makes your head spin. All hand wired point to point goodness. Featuring NOS military grade caps from the former USSR. 1% military grade resistors, F&T Filter caps, Mercury Magnetic transformers.

The amp has two channels, both with the Brownface Tonestack and added bright switch, Reverb, and a post phase-inverter Master Volume. The Vibrato channel is where the magic happens, if you have never heard a harmonic vibrato you are missing out. This amp has a lot of clean head room and does not break up much and it takes pedals very well.

Tube complement is a combination of ECC81 and ECC83's for driving both channels, the vibrato, reverb and phase-inverter, (7 in total). Power Tubes are 2 6L6. Rectification is solid state.

The head sits on top of a 2x10 cabinet with a combination of a Jensen Ceramic and a Jensen P10Q Alnico and a Jensen C10Q Ceramic for a total of 80 watts.

The head and cab each weigh 35 lbs so it's easy to carry one in each hand!
This amp is currently built to order and can be customized for your choice of speaker, tolex, etc. Please allow 4-6 weeks for completion and shipment.